Welcome to the 2021-2022 IPA Officer Election. Per the IPA Constitution, eligible IPA Members may run for a state office upon nomination by an IPA State Director at the first regularly scheduled Board of Directors meeting of the calendar year. The open office for 2021-2022 is IPA President-Elect. The election voting window will be Wednesday, March 17th (8:00 AM) to Wednesday, March 24th (5:00 PM). Voting will not be allowed before or after these times. On March 17th, eligible IPA voting members will receive an email with instructions about how to access the online ballot for the open office. Please direct questions to Meghan Tolson, IPA Executive Assistant, at meghan@ilprincipals.org.
Voting irregularities may be reported to IPA Election Committee members:
Denise Gamble, Retired (West Cook Region)
Dr. Chris Becker, Principal, Highland High School (Southwestern Region)
Jared Ellison, Principal, Westville Jr. High School (Illini Region)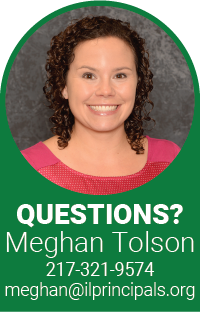 Candidate(s)for President-Elect
Name:
Raul Gaston
Present Position:
Principal, Jefferson Middle School, District 45, Villa Park, IL.
Professional Training:
2008 – 2009 C.A.S. in Educational Leadership, University of Illinois, Urbana, IL. 
2005 – 2008 M.A. in Global Studies in Education, University of Illinois, Urbana, IL. 
1993 – 1996 B.S. in Education & B.A. in Spanish, Eastern Illinois University, Charleston, IL. 
1991 – 1993 A.A. in Education, Harold Washington College, Chicago, IL. 
1986 – 1990 Undergraduate work, Northeastern Illinois University, Chicago, IL. 
Administrative Certification:
2009 K-12 General Administrative 
2006 9-12 Foreign Language – Spanish 
2001 K-9 Elementary Education & Self-contained Elementary Education 
1997 5-8 Foreign Language – Spanish & Social Science 
Teaching and Administrative Experience:
2012 – Present Principal, Jefferson Middle School, Villa Park, IL. 
2010 – 2012 Assistant Principal, Jefferson Middle School, Villa Park, IL. 
2008 – 2010 World Languages Dept. Chair, York High School, Elmhurst, IL. 
2006 – 2010 Spanish Teacher, York High School, Elmhurst, IL. 
1997 – 2006 Spanish Teacher, Urbana Middle School, Urbana, IL. 
10 years of HS & MS Volleyball Coach with three IESA State Championship appearances. 
8 years of HS & MS Steel Band Director experience 
Professional Organization Experience:
Illinois Principal Association member since 2011 and last 3 years as the State Director for DuPage Region 
Kiwanis Club of Villa Park member since 2012 and one year as vice-president 
Illinois Association of Latino Administrators & Superintendents member since 2017 
Tri-Town YMCA member and board member since 2020 
What do you see as the major issues the Illinois Principals Association should be addressing, and how do you foresee your role as IPA President-Elect, in providing leadership to address these issues? The IPA has been diligently working on the very important topics of teacher, sub, and the looming administrative shortages.  These are pivotal to the quality of the education our students in Illinois deserve and will require the collective efforts of numerous organizations as well as the corrective measures to address these shortages.  Additionally, as administrators we know that there will also be academic loss that will need to be addressed after the school closures due to the pandemic.  However, the SEL needs of our students will vary widely and need to be prioritized before the academic loss can be effectively addressed.  I'm also growing highly concerned with the students that have disconnected from education during remote learning.  I fear a significant increase in the truancy rates is on the horizon for students that have disconnected during the closure.  I propose a greater focus on trauma-informed as well as effective engagement practices to begin to address these.