Illinois Statewide School Management Alliance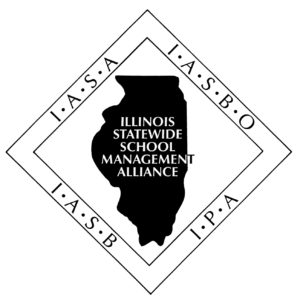 Established in the Spring of 1993, the Illinois Statewide School Management Alliance was created by the executive directors of the four statewide educational management associations – Illinois Principals Association, Illinois Association of School Administrators, Illinois Association of School Boards, and the Illinois Association of School Business Officials – to work jointly on legislative efforts.
The Alliance structure allows the four associations to not only pool their resources and personnel, but to pool their respective expertise to present strong unified positions on education issues before the Illinois General Assembly and Governor. Through the Alliance, the associations testify at committee hearings, support education initiatives, and present positions to the General Assembly.
For more information on how you can take an active role in Alliance activity, contact Alison Maley at 217-241-0595.
Stay Informed
State Journal-Register: Statehouse news (Springfield)
Chicago Sun Times: Springfield politics
Illinois General Assembly – Position Slips
ILGA Dashboard – Electronic Witness Slips – For anyone planning to attend a General Assembly committee hearing, or wishing to lend your support or opposition to pending legislation, you may now complete electronic witness slips from your home, office, or mobile device. Generally it is helpful to complete a profile for future log-ins. Register here for an account.
Register here for an account for fast and easy future log-in.
Search for the committee you would like to slip as a witness. House Committee Hearings – Senate Committee Hearings
Once you've selected the committee hearing, search for the legislation or topic for which you would like to provide witness. Click on "Create Witness Slip" for that bill or topic. Complete the form with your contact information, representation ("self" or school/district), your position on the legislation or topic (proponent, opponent, or no position on the merits), and select whether you will provide oral testimony, written testimony, or recording your position only. (If you will not be in attendance at the hearing, select "record of appearance only.")
How a Bill Becomes a Law in Illinois (printable PDF)
Resources
IPA Legislative and Case Law Update (2019)