Registration and Location
Online Registration PDF Registration Form
This year's conference will return to the Peoria Civic Center.
Keynote Speakers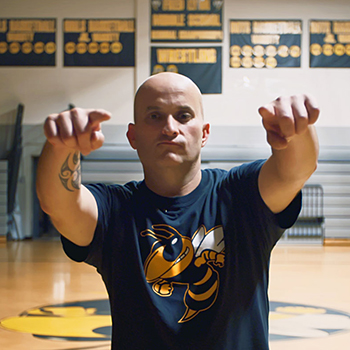 Hamish Brewer
When the name Hamish Brewer is mentioned, several words come to mind: relentless, innovative, maverick and loyal. Hamish Brewer is a visionary unfazed by conventional leadership and educational practices and theories, which leads him to push boundaries and challenge archaic process and practices.
As a leader and speaker, Brewer is considered an inspirer, innovator and motivator by those who have met, watched or listened to him. In addition to being an award-winning Title 1 principal, Hamish Brewer has been named a Nationally Distinguished Principal and has seen his school awarded the Nationally Distinguished Title 1 school designation.
He has over 20 years' experience serving as a classroom teacher, administrator, international education director and an educational consultant in the United States and abroad. Mr. Brewer is a highly regarded and sought-after keynote and conference speaker on key educational topics from school improvements to engaging practices, motivation and best performance practices.
Brewer is high octane in his approach to children, teachers and his community. Hamish Brewer has been nominated for numerous leadership awards for his visionary approach and results in education. Mr. Brewer is currently a principal in Prince William County, one of the largest divisions in the country, helping in best practices and advances in the implementation and use of technology.
---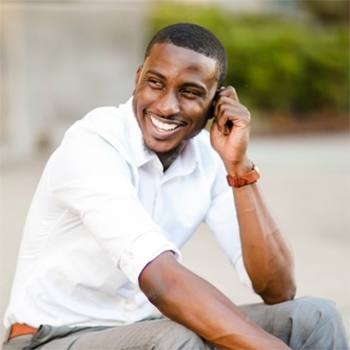 Michael Bonner
CHECK OUT THIS VIDEO OF MR. BONNER ON THE ELLEN SHOW!
"I wish I could go back to second grade, so Mr. Bonner could be my teacher," were the words Ellen DeGeneres released on her social media accounts in early January 2017. This is when she learned of how Mr. Bonner's unique, rap-filled teaching methods encouraged students to go above and beyond on a reading test.
Mr. Bonner is an inspiring second grade teacher at North Carolina's South Greenville Elementary, where most students have strenuous familial dynamics, and many are homeless. The school is 100% FRL (free and reduced lunch) and is in an impoverished neighborhood in Eastern North Carolina. In early 2017, Bonner was honored by Ellen DeGeneres in recognition of his positive and innovative educational approaches for children coping with the challenges of poverty. Ellen presented Bonner and his school with technical equipment to assist in the creation of music videos serving as aids to education. Additionally, Walmart presented the school with $25,000, and the Ellen Show created a Go Fund Me site for South Greenville, which has raised over $88,000 for the Title I school. However, the amazing journey did not stop there!
One month after he first appeared on her show, Ellen flew Mr. Bonner and his entire second grade class to visit with her again at her studio. Twenty children from Mr. Bonner's class received an all-expense paid trip to Los Angeles, California. The students recorded in a professional studio, had class on a Hollywood set, and made a professional music video with Ellen, Big Sean, Ice Cube, Migos, Ty Dolla Sign, and Lin Manuel Miranda! Mr. Bonner's class was then awarded another $20,000 from Walmart to assist in creating a more prosperous learning environment.
His efforts to change the proficiency learning culture have also captured attention from other national news outlets. NBC Nightly News with Lester Holt, Flocabulary, the Ashton Kutcher Foundation, and Remind all released stories on how Mr. Bonner is utilizing music as a tool to help counter the negative statistical data concerning children living in poverty. He's had the privilege of speaking at NC State University, the American Association for Blacks in Higher Education, and various other institutions, delivering powerful messages on improving student performance and resilience.
Mr. Bonner is consistently seen as a visionary leader who strives to create a positive mindset among all his students. He understands that his students come to class each day with diverse backgrounds, strengths, needs, and challenges, and seeks to identify strategies to ensure the growth of their social, emotional, academic, and psychological needs. Because of his approach to education, students leave feeling a little more hopeful, challenged, inspired, and forever a part of Bonneville!
Hotel Information
You can book your stay at either the Marriott Pere Marquette or the Courtyard by Marriott here. If you need further assistance, please contact Pam Burdine or Lynne Woodrum.
Golf Outing
Join us Sunday, October 20 at the Weaver Ridge Golf Club in Peoria for the annual IPA Golf Tournament! Both men and women are encouraged to participate in this event. Thanks to donations from corporate friends of education, there will be many golf and attendance prizes! Winners will be posted on the message board located by the IPA Conference Registration Desk at the Peoria Civic Center. Prizes will be distributed at the conclusion of the tournament, or mailed to winners. Please contact Gary Brauns with questions at 618-410-4662.