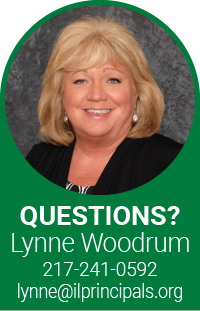 The goal of the IPA Aspiring School Leader Network is to establish the mindset, leadership intelligences, and community of peers necessary for aspiring administrators to envision themselves as future learning leaders.
This network is designed to serve pre-service leaders.
Participant Outcomes
Learning Objectives
Understand the impact that learning leaders have on their learning organizations.

Explore the School Leader Paradigm, specifically investigating the intelligences that make you who you are as a leader.

Understand the administrative job search process.

Expand your tool box for leading deep systems change to improve learning through shared leadership.

Understand the value of a Professional Learning Network (PLN).
Leading Objectives
Identify your why and core values as an aspiring learning leader.

Identify your personal strengths and opportunities for growth in the School Leader Paradigm.

Engage in Domain-based situational leadership activities that build thoughtfulness and confidence.

Develop the necessary components for an administrative job application.

Identify people and resources for your PLN.
Network Team
All members of the Network Team are experienced educators and school leaders. Many of the team members have moved out of the role of building leader, some as recently as this year, yet all remain in education leadership positions.
Network Leaders
The Team Leaders will present the activities at all sessions which will be highly interactive and provide new learning, application strategies, pitfalls to avoid, reflection, and collegial sharing as well as resources and tools to support leadership development and actions. In addition, they will be available to individually support network members throughout the program.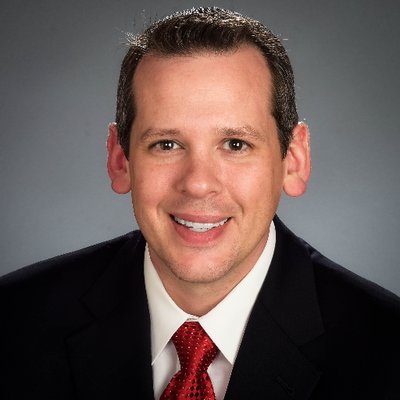 Dr. Anthony McConnell
Superintendent
Deerfield Public Schools District 109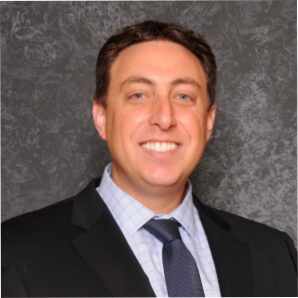 Dr. Scott Schwartz
Assistant Superintendent for Teaching, Learning, & Innovation
Deerfield Public Schools District 109
Resources and Tools
Participants will receive a plethora of resources and tools to build their leadership reading library and support their work as a school leader. Further details coming soon.
Registration and Dates
Registration
$750
This cost includes:
Annual Conference Sunday reception and Monday conference. Tuesday of conference can be added on for $50
A one-year aspiring administrator IPA membership
Dates
August 4-5, 2020 (Tuesday and Wednesday)
8:30 a.m. – 12:30 p.m.
Virtual via Zoom
October 17, 2020 (Saturday)
8:30 a.m. – 12:30 p.m.
Virtual via Zoom
November 14, 2020 (Saturday)
8:30 a.m. – 12:30 p.m.
Virtual via Zoom
January 23, 2021 (Saturday)
8:00 a.m. – 4:00 p.m.
DoubleTree by Hilton Bloomington
10 Brickyard Drive, Bloomington IL 61701
February 21-22, 2021 (Sunday and Monday)
2 – 5 pm (February 21); 8 am – 4:15 pm (February 22)
501 Main Street, Peoria IL 61602 and
IPA Education Leaders Fall Conference Day 1
Peoria Civic Center
201 SW Jefferson Avenue, Peoria IL 61602
Discounted Day 2 (Feb. 23) available for $50
March 6, 2021 (Saturday)
8:00 a.m. – 4:00 p.m.
DoubleTree by Hilton Bloomington
10 Brickyard Drive, Bloomington IL 61701
Mentoring
New principals, assistant and associate principals, and administrators face new tasks, responsibilities, and decisions on a regular basis and need an "expert" to not only coach but to mentor and provide instructional mentoring. As part of the comprehensive leadership development offered by the Illinois Principals Association, highly trained and experienced mentors are available to IPA professional development program participants and districts. Find out more here.
Program Sponsors