The goal of the Mastering School Leader Network is to promote the self-actualization of learning leaders through the continuous growth of themselves and their learning organization to ensure a school of equity and excellence which leaves a lasting legacy.
This network is designed to serve school leaders who have been in the principalship for more than 5 years.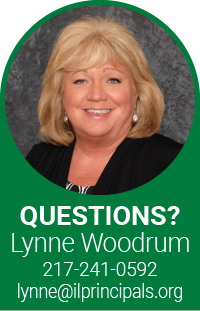 Program Information
Learning Objectives
Explore the systemization of cycles of inquiry around culture, systems and learning to exhibit self-actualized leadership.
Unpack the School Leader Paradigm at the Dimension level to deepen your understanding of masterful leadership and identify next edges of growth.
Learn and leverage the wisdom of the group to inform and assist you in addressing your biggest problems of practice.
Explore protocols that address relevant problems of practice and strategies for creating conditions and building capacity among all stakeholders.
Leading Objectives
Network with other learning leaders in a collaborative cycle of inquiry that addresses a deep-seated problem of practice in our field.
Deepen your leadership legacy by positioning yourself to mentor/coach other school leaders in their transformation journey. (Jason – the original objective was written to imply these individuals would be serving as mentors or coaches during the year; I'm not sure that is what we intended so I have re-written; feel free to clarify further)
Contribute to one or more PLNs as a thought leader in an area of professional passion/expertise.
Advocate broadly and effectively to gain support for continuous school improvement efforts to build equitable opportunities for all students.
Network Team
Network Leader
Dr. Watkins will present the activities during highly interactive sessions and provide new learning and application strategies through knowledge sharing, reflection and collegial discussion. Participants will receive a rich variety of resources and tools to support their leadership development. In addition, Team Leaders will be available to individually support network participants throughout the program.
Dr. Watkins retried as Chief of Schools for Network 13 in 2020. Her legacy included providing leadership and instructional support to 31 school principals and their assistant principals to impact student achievement. She was responsible for the academic achievement of more than 11,000 students across several communities on the south and southeast sides of the city. Read more about Dr. Watkins here.
Details
Registration
IPA Member: $900
Non-IPA Member: $1,350
Special IPA member rate offered for participants in the network that have never been an IPA member before.
Network registration includes Annual Conference Sunday reception and Monday Annual Conference attendance. Tuesday of the Annual Conference can be added on for an extra $50
Dates
August 3-4, 2021 (Tuesday and Wednesday)
Tuesday: 8:00 am – 5:00 pm
Wednesday: 8:00 am – 4:00 pm
Bloomington-Normal Marriott Hotel & Conference Center
October 24-25, 2021 (Sunday and Monday)
Sunday: 2:00 p.m. – 5:00 p.m. (Network Session)
Sunday: 6:30 p.m. – 9:30 p.m. (IPA Annual Conference Reception)
Peoria Marriott Pere Marquette
Monday: 8:00 am – 4:15 pm (IPA Annual Conference Day 1)
Peoria Civic Center
January 13, 2022 (Thursday)
8:00 am – 4:00 pm
Bloomington-Normal Marriott Hotel & Conference Center
March 2, 2022 (Wednesday)
8:00 a.m. – 4:00 p.m.
Bloomington-Normal Marriott Hotel & Conference Center
Coaching
Experienced principals and administrators face new challenges, both from external leadership as well as from their own desire to improve their leadership impact and the performance of the school. Reflective coaching, collaborative discussions and planning are essential in supporting their continued development. As part of the comprehensive leadership development offered by the Illinois Principals Association, highly trained and experienced coaches are available to IPA professional development program participants and districts. Find out more here.
Program Sponsors