An event to empower, connect, inspire, support, celebrate and develop women in educational leadership.
Virtual | Thursday, May 6, 2021 (9 am – 12 pm)
THIS EVENT IS SOLD OUT
If you would like to be put on a waitlist, please email mailto:workshops@ilprincipals.org
ATTENDEE DETAILS
This virtual event will run from 9 am – 12 pm. In addition to great keynote speakers, attendees will hear messages from special guests, receive an #IamRemarkable paperweight gem, earn 3 professional development clock hours and be eligible for door prizes!
New this year! Many of us struggle when it comes to talking about our own accomplishments. Cultural and gender modesty norms as well as impostor syndrome can prevent anyone from acknowledging their remarkable attributes and expressing their achievements. During an #IamRemarkable workshop, led by Google-trained facilitators, you will learn the importance of self-promotion in your personal and professional life and be equipped with tools to develop this skill. Participants will be invited to challenge the social perception around self-promotion.
WHEN
THURSDAY, MAY 6, 9 – 12PM
COST
$99
Group rates available. Details on this PDF
WHERE
Virtual
KEYNOTE SPEAKERS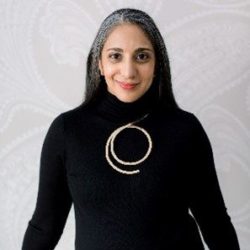 Hitha Palepu
Hitha Palepu is an entrepreneur, investor, and author. She's the CEO of Rhoshan Pharmaceuticals, the founder of #5SmartReads, and an investor in over 15 women-founded startups. Her second book We're Speaking: The Life Lessons of Kamala Harris will be published this fall. Hitha serves on the boards of Youth Represent and Feminist Press. She lives in New York City with her husband and two sons.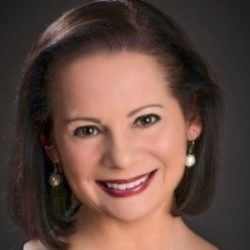 Dr. Susan Enfield
Knowing every student by name, strength and need is the promise of Highline Public Schools. Under the leadership of Superintendent Susan Enfield, the district is implementing the second phase of its strategic plan committed to the academic and social-emotional growth of all students, so they graduate prepared for the future they choose.
A high school English, journalism and ELL teacher, Susan served as Chief Academic Officer and then as Interim Superintendent for Seattle Public Schools before coming to Highline in 2012. She previously held leadership positions in Evergreen Public Schools (Vancouver, WA), Portland Public Schools and the Pennsylvania Department of Education.
Susan is a graduate of the University of California, Berkeley, and earned master's degrees from Stanford University and Harvard University. She also holds a doctoral degree in Administration, Planning and Social Policy from Harvard's Urban Superintendents Program.
SPONSORS AND PARTNERS
Interested in helping support the WELL Summit? Download a sponsor prospectus here.