On-demand academy registration will be available again starting July 1.
Leadership@Work
This 3-Part on-demand administrator academy series will examine how to become a dynamic and effective leader by understanding personality styles, behaviors and leadership styles.
This on-demand academy is led by Karen Wagnon.
---
Pursuing Instructional Excellence: Developing High Quality Questioning, Classroom Discussion, and Student Engagement Practices
This on-demand administrator academy will explore how to achieve instructional excellence through high quality questioning, effective classroom discussion, and student engagement. Participants will develop the knowledge and skills to lead and support these instructional strategies, which are critical teaching components in instructional excellence.
This on-demand academy is led by Gail Huizinga.
---
Speed of Trust: A Book Study
In this on-demand book study, participants will identify and evaluate the notion of trust through the work of Stephen M.R. Covey. The Speed of Trust Framework will equip you with a mindset, skillset, and toolset that will measurably increase your ability as a leader to deliver results in a way that inspires trust.
This on-demand academy is led by Annie Baddoo.
---
Classroom Management Strategies: Supporting Restorative Practices
In this on-demand academy, participants will explore how restorative practices can encourage a positive school and classroom environment. Misunderstandings that can accompany the idea of restorative practices are addressed and corrected during this academy. Those participating in this academy will walk away with practical tips and easy to implement ideas.
This on-demand academy is led by Judy Brunner.
---
Responding to Crisis: Attending to Mental Health and Wellness in Schools
Every school needs a mental health action plan for students, staff and parents. This on-demand academy gives school leaders a framework and the knowledge to create a comprehensive plan and learn more about essential topics such as mental illness, depression, suicidal ideation, intervention and prevention strategies.
This on-demand academy is led by Dr. Tim Dohrer and Tom Golebiewski, Ph.D.
---
Mindset: A Book Study
In this on-demand book study, participants will identify and evaluate areas of strengths and opportunities for growth in becoming more accountable in the development of an effective teaching and learning culture.
This on-demand academy is led by Dr. Herschel Hannah.
---
On-Demand Academy F.A.Q.
Administrators now have the opportunity to earn their administrator academy credit in an
on-demand format
. The self-directed learning allows the participant to complete the course online at a time, location, and pace that is most convenient for them.
What is the academy experience like?
Within 48 hours after registering, participants are assigned the course through the
Ed Leaders Network platform
. A course guide with embedded, written activities and reflections, help guide the learner through the course. Video segments scripted and delivered by content experts engage the participant throughout the learning. This format will be very familiar to anyone who has completed an ELN course.
What happens upon completion of the academy?
Participants will submit their application/dissemination plan to the presenter for final approval. Presenters have 10 business days to either approve or reject the plan. If the presenter approves the application/dissemination plan, IPA will then enter the academy into ELIS. If the presenter rejects the application/dissemination plan, participants will have one opportunity to resubmit.
What makes this format so unique?
The ELN platform saves the progress of the participant, allowing him/her the ability to stop the course and pick it back up again at another time without losing progress that has already been made. Additionally, participants become part of an online learning community with other individuals completing the same course and can network with each other as well as the course presenter.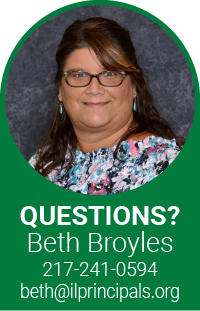 On-Demand Academy Overview Video
Joining On-Demand Academy Community Video